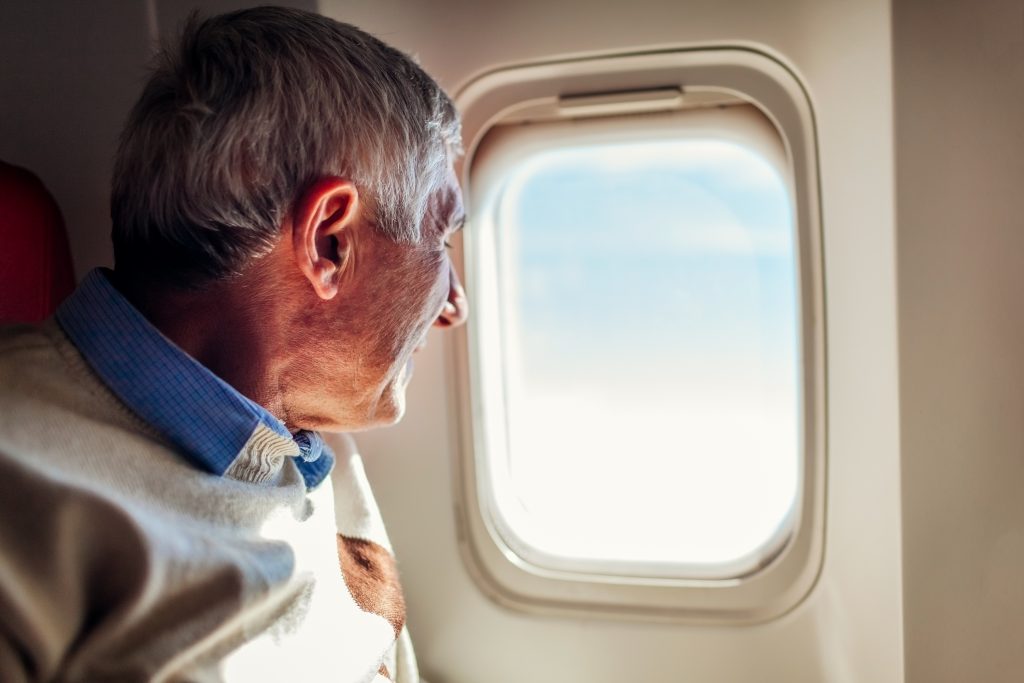 For seniors still able to travel, the holidays may be the one time each year they get to see far-away family members in person. It's a special opportunity—one that many seniors look forward to all year long. However, holiday travel can be stressful and exhausting even for those in the prime of their youth. If you're planning a holiday airplane trip with an aging relative, making appropriate arrangements ahead of time will help the experience go more smoothly for everyone.
Before the Trip
Book nonstop flights – Changing planes adds complication, extends the overall travel time, and increases the risk of missed flights or delays.
Choose an appropriate departure time – Many seniors find it extra challenging to travel in the early morning or late evening. While these flights tend to be less expensive, a mid-day departure time is better for everyone's energy levels.
Request accessibility options – All airlines offer accessibility services such as wheelchair service, assistance with boarding, and accessible seat assignments. Some allow you to request these services while booking, while others require you to contact the airline prior to departure. Research what's available for the airline you'll be flying on and make the necessary arrangements.
Pack insurance cards – Of course, you hope for everyone to be healthy over the holidays. But in case something happens and your loved one needs medical attention, you want to be prepared. Having insurance cards at the ready will be one less thing you potentially have to worry about.
On the Travel Day
Carry on medications – There's always a chance that the airline might lose your bags, so never store important medications or medical appliances in checked luggage. Pack them in your carry-on bag instead. It's also a smart idea to bring copies of prescriptions in case a refill or a doctor's visit is needed during the trip.
Bring a neck pillow for comfort – Most people have a crick in their neck or back when they get off a plane. Pack a travel neck pillow to make sure your elderly travel companion is comfortable during the flight, especially if the flight time is longer than one hour.
Request a wheelchair – Even if they don't normally use a wheelchair, it's a good idea to request one from the airport for a loved one with mobility issues. Most airports will provide wheelchairs for older passengers to get to their gates. The wheelchair will make navigating the airport together much less stressful for both of you.
Gate or Escort Passes – If you are not traveling with anyone, you can request a Gate Pass from your airline's ticket counter in your local airport. This way one or more (depending on the airline) of your family members can go with you through security to your departing gate until your plane departs. Be sure to check with your airline prior to arriving at the airport to ensure availability and allow extra time to obtain this pass before departure time.
Prepare for security – Before the flight, discuss any medical devices that may set off TSA alarms, such as knee or hip implants. Alert the agent before going through security. Oftentimes, TSA agents will perform a wand screening for seniors rather than going through the sensors. In many cases, travelers in a wheelchair will also receive priority service from the TSA, so your security experience may be easier than usual!
Travelling with seniors can present some challenges, but if you prepare accordingly, you should both have a safe, comfortable, and worry-free trip. Happy holidays!